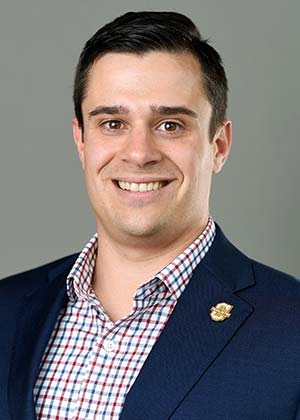 Derek Davis
Assistant Director
Derek Davis joined the Cougar Club in April of 2013 and currently serves as Assistant Director.  He is responsible for all Premium Seating needs as well as the Parking and Hospitality programs that the Cougar Club utilizes throughout the year.  He is also instrumental in the identification, solicitation, and cultivation of prospects and donors which impacts the growth of the Cougar Club in the areas of membership and scholarship funds.
Derek graduated from NC State University in 2009 with a degree in Sport Management.  During his years at NC State he served as a Student Videographer for the Football team where he filmed all practices and games as well as broke down film for the coaching staff.
Prior to joining the Cougar Club, Derek worked with the Wolfpack Club at NC State University.  Originally from Bryson City, North Carolina, he currently resides on James Island.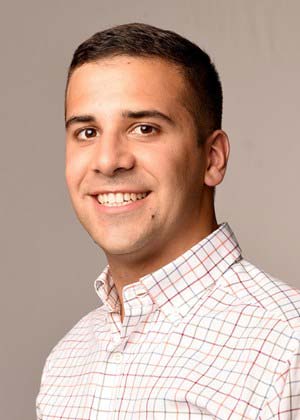 Matt Creeron
Development Officer
Matt Creeron began his role as Development Officer for The Cougar Club in September 2018.
Prior to the College of Charleston, Creeron served as a Development Assistant for The Deacon Club at Wake Forest University, the athletic department's fundraising arm for student-athletes. There, he assisted with analytics, the annual fund and special events.
A 2016 graduate of St. Bonaventure University, Creeron earned his bachelor's degree in sports studies with a concentration in sports management and a minor in marketing. Looking to pursue a career in college athletics, he attended graduate school and later completed his MBA degree from St. Bonaventure in 2017.
A native of East Northport, N.Y., Creeron now resides in West Ashley.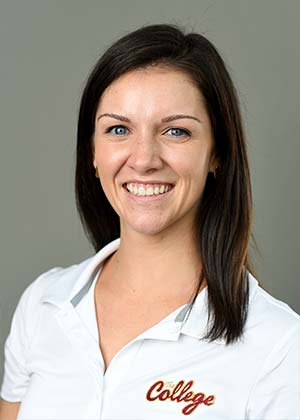 Megan Spellman
Development Associate
Megan Spellman joined The Cougar Club in August 2018 and serves as Development Associate.
She is primarily responsible for assisting the Executive Director, Director of Development and Board of Directors achieve specific annual revenue goals and carry out the implementation of fundraising and resource development activities. Spellman will also coordinate special events, game day hospitality management, donor cultivation & stewardship, and marketing & communications for the athletic department's fundraising arm.
Prior to joining The Cougar Club, she served as Membership Sales & Marketing Coordinator for The One Hundred Club in Portsmouth, N.H.
A 2016 graduate of the University of New Hampshire, Spellman earned her bachelor's degree in program & event management. She also minored in sport studies and has been involved with sports her whole life.
Originally from Waterford, Conn., Spellman currently resides in Mt. Pleasant and is thrilled to be living in the Charleston area.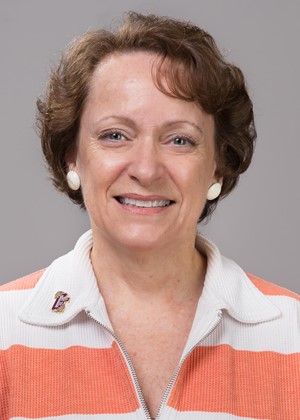 Patricia Moss
Financial Director
Patricia Moss has been with the College of Charleston since 1996.  While working at the Foundation Patricia started helping the Cougar Club with their accounting process.  In 2001 she split her time between the Foundation and the Cougar Club, and by 2002 became the Cougar Club's Financial Director.
Outside of the Cougar Club Patricia enjoys working with the film and catalog industry.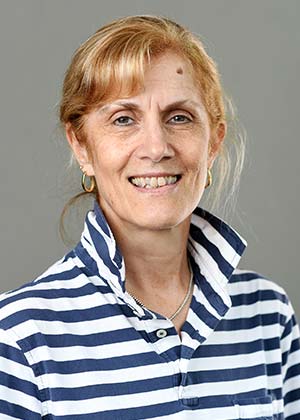 Beth Jackson
Staff Accountant
Beth came to the Cougar Club team in April of 2014. She brings with her a career in Corporate Banking Finance and Internal Auditing.
Beth lives on Johns Island—is Mom to her college-aged daughter—and enjoys tending to her Pug dog, gardens, and home.