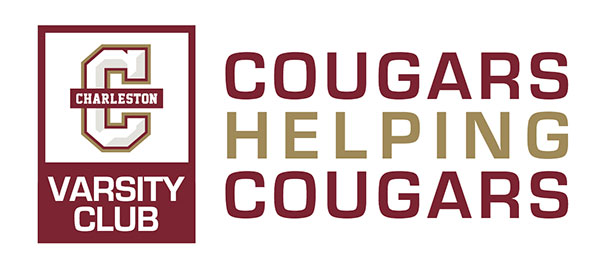 The Cougar Club is proud to welcome you back home.
The Charleston Varsity Club is composed of former student-athletes, managers, and trainers who have made the decision to financially support the needs of our current student-athletes. We encourage you to join your fellow teammates by making a contribution to the Cougar Club and in doing so becoming a proud member of the Charleston Varsity Club.
In addition to Maroon Cougar Club benefits, members of the Varsity Club will enjoy the following benefits:
Varsity Club Hat

Varsity Club Logo Window Decal

Annual Oyster Roast Invitation (April 9th, 2016)

Two Complimentary Tickets and Cougar Den Hospitality Passes to One Men's Basketball Home Game (per season)

Discounted Men's Basketball Season Tickets

Membership to Private LinkedIn Group

Knowledge That You Are Helping Your Team Compete and Succeed!
As part of the Varsity Club program, please enjoy membership at the Maroon level for half price at only $60! Click here to view our full benefits chart.
If you have any questions, please contact:
Ross Drummond, '15
drummondrc@cofc.edu or 843.953.5329